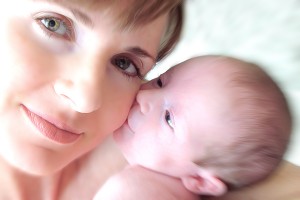 When my first set of twins were six months old, my husband Bruce and I moved away from Northern Virginia, just outside of Washington DC, where we had lived and built our careers for nine years. We relocated, for reasons that included getting out of the crazy traffic of the Capital Beltway, as well as the desire to be closer to both of our families, and found ourselves in Gainesville, Florida. This particular city became our new home because Bruce received the best employment offer from a growing architectural firm there out of the several companies where he'd sent resumes in the various areas we'd considered relocating to. Though we were now closer to our families, we were not, however, in the same towns. In fact, we were still two hours by car from my parents, and ten hours from Bruce's family. When the boxes were unpacked and we were finally settled into our two bedroom apartment, a particular realization of loneliness, isolation and culture shock descended upon me. My former life as a wife and professional no longer existed, and not only did we leave our home, city, jobs, friends and everything else familiar to us for the previous nine years of our lives, but I was now a full-time mom of two babies, and  …. well, that now summed up my life. Keeping constantly connected to friends on a daily basis wasn't as easy as it is today. In 1995, the internet was just developing, and Mark Zuckerberg was only 11 years old. I kept in touch with my long-distance friends and family by phone, and was grateful when Bruce came home from work in the evenings. I loved my baby girls very much, and they kept me very busy. I took them up to our apartment pool, and for stroller walks around our complex, to the grocery store, the mall, and to a nearby park where a beautiful lake surrounded by a paved strolling/jogging path was it's center focal point. I still, however, felt separated. Although I loved my life as a mom, especially after wanting to become a mom for so long, I missed my job … my old life. I missed enjoying my lunch hour with coworkers and friends, being challenged by projects at work, and needless to say, sleeping uninterrupted each night (but that's another topic)! I took the advice of friends who were also moms and decided to contact the local twins club there in Gainesville so I could connect with other moms of twins. I also joined the Parents of Preschoolers group at our new church.
Interacting with other women who were experiencing similar circumstances, or who were just wanting to form friendships, was the key for me to no longer feel alone and isolated.
One area was still lacking for me, however.
By the time my girls were about 18 months old and no longer breastfeeding, I contacted the creative department head who had been my boss in the corporation I worked for up in DC. We had discussed my freelancing for her before we had moved away, and I was now ready to work again. Granted, it would only be very part-time because my hands were very full with my toddlers, but I was ready to work, if only on a very part-time basis. Once I began to propose layouts and designs again, and receive rewarding feedback, I felt my self-confidence sky rocket. I had regained my ability to contribute my skills, talents and experience back into the career that I loved and had worked hard to build. I was an exhausted, fulfilled, busy but very happy mom! The paycheck that arrived every two weeks only added to the benefits of self esteem and growing self-worth. I was, of course, needed by my husband and my children, but knowing I was also needed in a professional capacity was enormously rewarding and fulfilling.
My advice to mom of twins who desire personal fulfillment: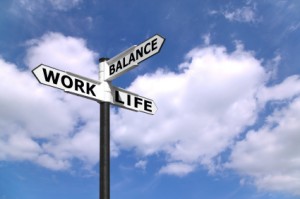 1) Realize that now as a mom, your life has now forever changed … but it can be better and more fulfilling than you ever imagined!

2) Count your blessings each day (your beautiful, healthy children, your supportive husband, the baby weight slowly ncoming off) because "a thankful heart is a happy heart" (yeah, I got that from a Veggie Tales song!) 3) Become involved in activities, organizations, clubs, church, and any other enjoyable activity where friendly human interaction is central to your involvement. 5) Take good care of yourself … don't neglect your own needs such as exercise, wellness check-ups, quiet alone time, and regular salon/spa visits. 4) Hire a babysitter on a regular basis so you and your husband can go out and place "being parents" on temporary hold, and feel like "a couple" for a few hours. 5) Re-connect with your former career, or find a new one! My best advice is to find a way to work from home so that placing your children in day care or preschool too early isn't an added expense for you, or time away from your children. (REMEMBER: they grow up SOOOOO fast!)

And so to this day, two more sets of twins later, I've continued to enjoy my fulfilling life as a mom of now six children in addition to being a stay-at-home, work-from-home mother. I've also continued my involvement in my local twin club, church-related mothers organizations and ministries … all of which have kept me busy, productive, happy and, I believe, a strong role model for my children, especially my three daughters.

If you're like me,

being able to stay involved with enjoyable activities, being available and flexible to plan my days around my children's busy schedules, AND still being able to work from home to maintain and continue to develop my professional skills (and bring in needed income) could prove to give you a very rewarding life!

If you ask any mom today, especially a mom of twins or more, if she is feeling personally fulfilled with her daily life, and she may say "absolutely"! Another may answer that she is not. Ask another mom this question the morning following a sleepless night up with sick kids, and she may tell you … to bite her.