Hi Moms of Twins!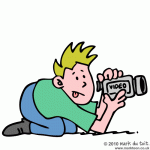 I receive lots of questions asking how I'm able to work and raise 3 sets of twins, so, in addition to answering individual questions, I've decided to put together a series of FREQUENTLY ASKED QUESTIONS in video form! This way, I can speak directly to YOU! I also welcome your comments and further questions, so please leave your comments at the bottom of this page, or on my facebook page!
Question #1:
How do you manage to actually GET EVERYTHING DONE everyday?
Question #2
How do you handle the day to day and overall stress of mothering 3 sets of twins in addition to your other roles.
Question #3
How do you successfully devote much-needed attention to your children, your marriage, and your career?
Question #4
What kind of work do you do?  What kind of business is this?
Question #5
Can anyone do this type of work or are there certain skills required in order to begin to do this type of work?

Question #6
Have you found real success with this kind of work, and can it really prove successful for me?
Question #7
Does your home business income really make a difference for your family?
Thank you so much
for taking the time to view my videos explaining how I balance my focus and attention on my children, my marriage, and my business ….
… and YOU can do it, too!